Pulmonary COPD and Post COVID Syndrome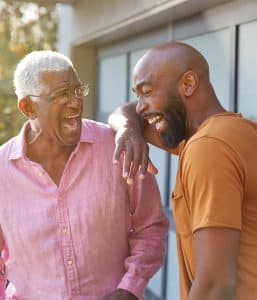 Post Covid Syndrome affecting the lungs is creating a COPD like effect with increasing lung scar tissue. While there is no cure for either disease processes, there has been promising research to show the effectiveness of anti inflammatory therapy as a treatment. At New Health Regenerative Clinic, we use anti inflammatory cells to help our patients find relief from the symptoms of COPD and Post Covid syndrome to improve their overall quality of life by decreasing supplemental oxygen needs in some cases.
---
New Health relies on the most cutting-edge research that has shown the use of stem cells as having a high potential to treat COPD and post COVID syndrome and slow its progression with a limited pain process. After your first visit, your results will be reviewed by one of our professionals, and the need for further appointments will be recommended based on response to treatment.
Pulmonary COPD and Post COVID Syndrome
Treatment 1: $5000-7500
20 ml adipose derived stem cells total / 8-10 IV / 2-3 nebulized
Ivermectin treatment can be considered if no antibody's for COVID
Treatment 2: Maintenance in 1-12 months: $2000
*See below for stem cells derived from your own adipose tissue pricing below.
---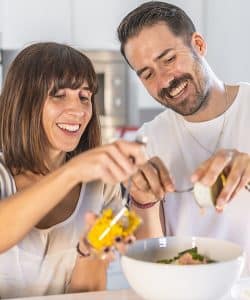 ADIPOSE Derived Stem cells: Done with your own cells that are used for extensive treatments with multiple joints
When looking for an initial treatment with a large volume, based on the treatments needed, adipose derived stem cell treatments is a great option.
Minor Treatment: $4000 i.e. hair restoration, facial rejuvenation
10 ml adipose derived stem cells
Major Treatment: $6500 i.e. auto immune, erectile dysfunction, pulmonary, urinary incontinence
20 ml adipose

17 ml IV
2-3 ml nebulized
Major plus Treatment: $10,000-11,000 i.e. auto immune and joints, interstitial cystitis
30 ml adipose stem cells

13 ml IV
2 ml nebulized
15 ml toward joint injections – price variable due to number of joints
Major PLUS plus Treatment: $13,000-14,000
40 ml adipose stem cells

13-40 ml IV
5 joints or 5 trigger areas for muscle pain areas, lower extremity neuropathy with 3-40 ml stem cells depending on number of joints
Multiple joints: shoulder, hip, knee, 5 ml
Smaller joints: 3 ml, elbow, hands