Treatment for Autoimmune Disease and Chronic Pain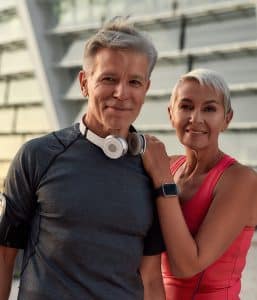 Treatment for Autoimmune Disease
If you suffer from an autoimmune disease such as multiple sclerosis, lupus, or rheumatoid arthritis, Stem Cell Therapy could also be the treatment you have been looking for. 
We cannot cure autoimmune or neurological disorders. Our primary treatment modalities include stimulating your own stem cells with adipose derived anti inflammatory cells. Our approach is to offer various recommendations in triggering your stem cells and/or your own anti-inflammatory cells from your fat cells from your flanks. Treatments are every 1-12 months based on response to treatment.
---
1st Treatment: Major $4000-6500 depending on severity
3-5 ml IV +/- nebulized treatment
OR
20 ml Adipose

17 ml IV
2-3 ml nebulized
Maintenance treatment $3000 (3-6 months)
*See below for stem cells derived from your own adipose tissue pricing below.
---
ADIPOSE Derived Stem cells: Done with your own cells that are used for extensive treatments with multiple joints
When looking for an initial treatment with a large volume, based on the treatments needed, adipose derived stem cell treatments is a great option.
Minor Treatment: $4000 i.e. hair restoration, facial rejuvenation
10 ml adipose derived stem cells
Major Treatment: $6500 i.e. auto immune, erectile dysfunction, pulmonary, urinary incontinence
20 ml adipose

17 ml IV
2-3 ml nebulized
Major plus Treatment: $10,000-11,000 i.e. auto immune and joints, interstitial cystitis
30 ml adipose stem cells

13 ml IV
2 ml nebulized
15 ml toward joint injections – price variable due to number of joints
Major PLUS plus Treatment: $13,000-14,000
40 ml adipose stem cells

13-40 ml IV
5 joints or 5 trigger areas for muscle pain areas, lower extremity neuropathy with 3-40 ml stem cells depending on number of joints
Multiple joints: shoulder, hip, knee, 5 ml
Smaller joints: 3 ml, elbow, hands