Wellness with Facial Rejuvenation & Hair Rejuvenation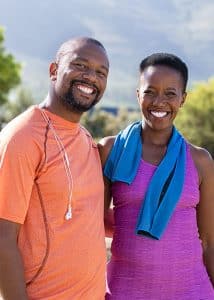 No matter what stage of life you are in, every person deserves to experience the fullness of life, which starts with optimal health and wellness. The primary purpose of the treatment in the wellness program focuses on slowing down the aging process by decreasing the inflammation and stimulating your cells to grow. We recommend these anti-aging treatments every 3-6 months. Our bodies will continue to age therefore, the need to continue to fight inflammation continues. We offer some of the most natural treatments.
Using Stem Cells to Provide Anti-Inflammatory Relief
New Health uses advanced Stem Cell Therapy for patients who are experiencing inflammation. Even though inflammation is a natural immune response, it can cause continual pain and damage to body tissue. Stem cells injected into the inflamed area can jumpstart the body's response to regenerate and heal the damaged areas.
---
What is Involved in Stem Cell Therapy Treatment for Wellness?
Wellness Treatment
Primary Treatment: Major $4000-6000: Initial Treatment
10-12 ml adipose total / 8-10 ml IV / 2-3 ml nebulized
*Follow up treatment every 3-6 months: $2500-4000
---
What is the Natural Facial?
New Health Kansas' Natural Facial procedure is the smart way to rejuvenate your skin. The patient's own PRP that stimulates stem cell production is used. Next, it is reintroduced back into the face through the process of microneedling, which punctures microscopic holes in the skin surfaces. The PRP contains healing properties that stimulates the regeneration of the skin's collagen and elastin fibers. The healing process renews your skin in several ways including:
Reduced wrinkles
Fading scars
Smoother skin
Improved skin tone
Reduce pore size
Treatment: $2500
---
Hair Restoration
Stop hair loss and start hair restoration. We microneedle areas that are thin or absent of hair. Then we stimulate the production of your own stem cells and/ or your own stem cells from adipose tissue. Then we follow that up with PRP treatments as needed.
Treatment:

Hair $2500-5000
2-5 ml w/ PRP
Repeat treatment with PRP in 1-3 months included in cost
*See below for stem cells derived from your own adipose tissue pricing below.
---
ADIPOSE Derived Stem cells: Done with your own cells that are used for extensive treatments with multiple joints
When looking for an initial treatment with a large volume, based on the treatments needed, adipose derived stem cell treatments is a great option.
Minor Treatment: $4000 i.e. hair restoration, facial rejuvenation
10 ml adipose derived stem cells
Major Treatment: $6500 i.e. auto immune, erectile dysfunction, pulmonary, urinary incontinence
20 ml adipose

17 ml IV
2-3 ml nebulized
Major plus Treatment: $10,000-11,000 i.e. auto immune and joints, interstitial cystitis
30 ml adipose stem cells

13 ml IV
2 ml nebulized
15 ml toward joint injections – price variable due to number of joints
Major PLUS plus Treatment: $13,000-14,000
40 ml adipose stem cells

13-40 ml IV
5 joints or 5 trigger areas for muscle pain areas, lower extremity neuropathy with 3-40 ml stem cells depending on number of joints
Large joints: 5 ml of stem cells/large joint
Smaller joints: 3 ml of stem cells/small joint